1. ValBal Holiday in Valencia, Spain
End of May, 2024 – exact date coming soon
Perfecting your Balboa focussing on Dance Technique and some lovely Figures (Balboa Int/Int-Adv)
We are eagerly looking forward to springtime in Valencia when the climate is ideal, the pool and paellero are open for use, and the city is celebrating its biggest Balboa festival of the year!  Come and join us for a fabulous week of dance and play. 
We have lots of great activites and adventures in store for you! Included in the price are 5 nights of accommodations in a beautiful spanish villa; over 10 hours of lessons with Ari & Christine; delicious cocktails and a welcome dinner when you arrive; dinner, dancing & sightseeing in Valencia; and dancing under the stars on our lovely poolside terrace with a view of the Spanish plains.  Save money with our early-bird special pricing.  Space is limited so sign up soon!
10 classes

During your stay, you will have a total of 10 classes with Christine and Ari Levitt from Seattle

5 nights accomodation

You will stay at Christine's Villa Rosa for five nights in your own double room with full access to the common rooms, the kitchen and of course – the pool.

Fun activities

Included in your stay are a welcome dinner as well as dinner, dancing and sightseeing in Valencia.
Schedule
Schedule might differ a little depending on weather conditions
09:00 – 11:00 Leisurely first breakfast (prepared by us)
11:00 – 17:00 going into Valencia for a midday dance / clandestino and late lunch
17:00 – 19:45 2 1/2 hours of Lessons with 15 Minutes Break in between
20:00 Either go to a local restaurant or have drinks by the pool and cook together at the villa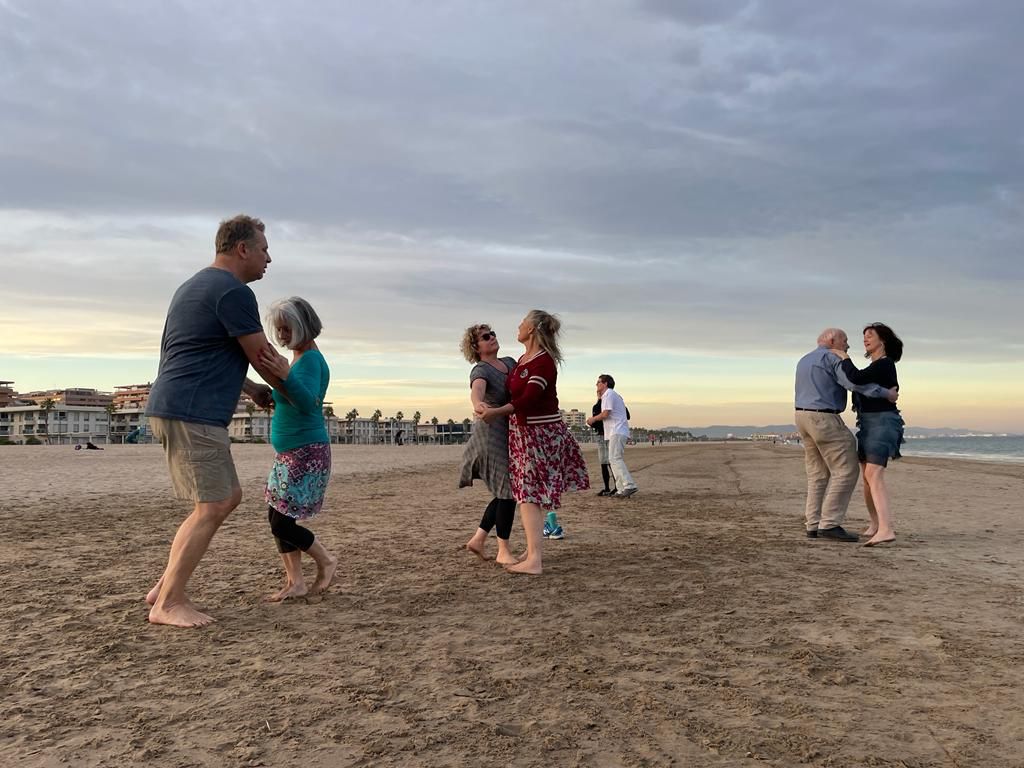 10:00 – 12:45 2 1/2 hours of Lessons with 15 Minutes Coffee Break in between
12:45 Free afternoon and evening
Here are a few beautiful options:
[Go to see and bath in Waterfalls]
[Visit a Medieval castle / town]
11:00 – 13:45 2 1/2 hours of Lessons with 15 Minutes Coffee Break in between
13:45 Check out of Villa Rosa. Go to Valencia. Check into our AirBnB
Book a nice AirBnB or hotel in the city and enjoy a few nights of great parties during the Valencia Balboa Festival and/or even book classes during the day.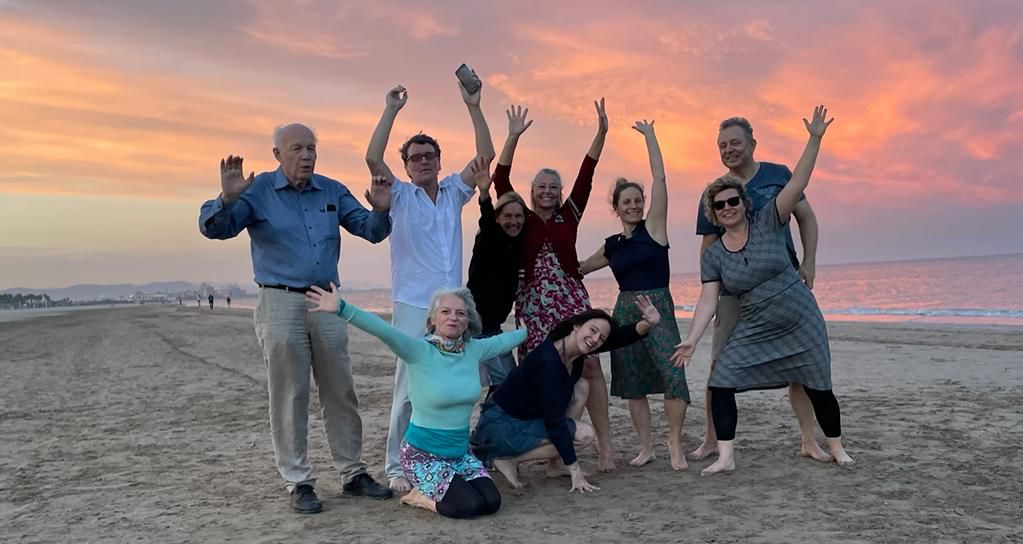 Pricing & Booking
Early Bird
Valid until March 31st, 2023
Regular
Valid until April 30th, 2023
All prices are calculated for double occupancy. If you like an individual room all for yourself please add 398€ to the cost per week.
Please book by sending me an eMail to chris@swingandthecity.com.
Pricing does not include your flight to Valencia or transport in Valencia or to Montroi nor the Valencia Balboa Weekend and neither meals in any restaurants we will go to (except the first night). Direct flights are very reasonable with Ryan Air from Nürnberg for example (100€) or with Lufthansa from Munich (200€).